It's that time again! Drum Roll, please!!  It's Simply Sassy Blogger Spotlight time!  We have a lot of exciting news from our Simply Sassy Bloggers to share with you all this week! If you have a blog accomplishment that you'd like to have considered for this spotlight, please let me know at scentednights2002@yahoo.com.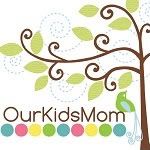 Heather from Our Kids Mom is partnering with LG to review their new TrueSteam Dishwasher.  Somebody is going to have fun doing dishes very soon!  Then October 12-14 they are flying her to NYC for the Food Network Wine & Food Festival where there will be a "stacking" competition (the new dishwashers have adjustable stacking racks) for fun. That is something I really wish I could see! Head over and congratulate her on her news!
Staci from 7 on a Shoestring has some fun news about her daughter Jaden.  Jaden is following right along in her mom's footsteps.  A sponsor loved the vlog Jaden made so much that they are going to feature it on their home page!   Such exciting news for anyone but especially for a child.   Stop by and congratulate them both on this exciting opportunity!
Exciting news from Erika at Musings of a SAHM this week!  Erika has been chosen to be a Hyland's Mom Ambassador!  Hylands offers homeopathic remedies and I can't wait for Erika to share more with us about what they offer.   A little birdie told me she'll even be offering a giveaway on her site.  Make sure you stop by and subscribe so you don't miss it! Please stop by and visit our spotlight bloggers this week &  let them know you heard about their achievements!  I'll be back again next week with more good news to share with you all!